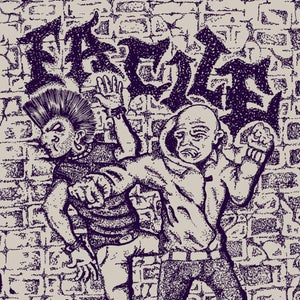 $

12.00
Facile - Facile 7".
LRR07
Listen now at lastriderecords.bandcamp.com
Debut 7" from Planet Perth newcomers Facile. Continuing on the tradition of Perth having some of the best hardcore bands in the country, this 7" is nine songs of short, aggressive and in your face hardcore punk, in the style of Warzone, SSD and Agnostic Front.
The records are scheduled to arrive in mid November, and will be shipping then. Any other records or tapes purchased in the same order won't be shipping until the records have arrived and are ready.
Pressing information:
Purple (100)
Black (150)
Track listing:
1. Intro
2. Forced To Crawl
3. Lip Service
4. Death To Your Kind
5. Repercussion
6. Arrogance
7. Fraud
8. Hard Feelings
9. U.IA.
International shipping rates from Australia continue to increase and become more expensive, and the prices provided may not be entirely accurate. If you believe the price is incorrect, please email tom@lastriderecords.com and we can determine the exact postage based on your location.
Availability
Purple - 99% in stock

Black - 100% in stock

Both Colours - 100% in stock